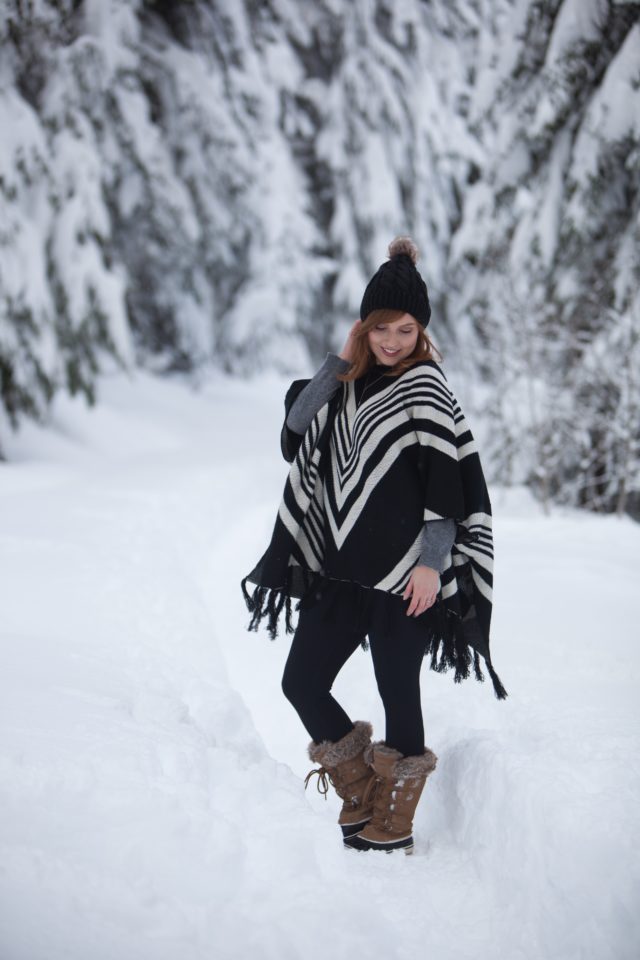 ||Poncho: Forever 21 Stripe Fringe Poncho  (on SALE now!) | Leggings: Salar Legging in black | Pom-Pom beanie: similar and similar | Snow Boots: c\o Northside Kathmandu Snow Boots | Rose-gold Necklace: Stella&Dot Tiered Lariat Necklace ||
I am so excited about all the snow we are getting in the mountains here in Washington! A couple of weekends ago we made a short trip up to Stevens Pass and had the best time playing in the snow! We brought along a sled for the little one and just had a blast!
I adore the snow, but the inevitable cold that comes with it, I can do without. Nobody enjoys frozen toes and red cherry noses are cute on Santa only .
Lucky for me, I was wearing my Northside Kathmandu Snow Boots and did not have to worry about the freezing temperatures. Throughout the whole day my feet stayed nice and toasty, even when we were stomping through knee high snow at one point. The waterproof suede and fluffy fur lining kept me warm in frigid Cascade weather (rated to a scary -25 degrees F; not that I ever want to experience those kind of temperatures)!
The best part about the Northside Kathmandu Snow Boots is that my feet felt comfortable all day long, which is not a small deal when it comes to boots.  Heavy duty snow boots usually trade in comfort for functionality and durability. Fortunately, that is not the case with my Northside Kathmandu Snow Boots! Also, I did not even have to break them in because they are comfy from day 1.
Not that I have to mention it, but I am anyway:  they look flipping adorable!!! I see myself wearing them to all outdoor events this season, from the New Year's Eve fireworks show to weekend trips to the mountains.
Based in Marysville, Washington, Northside is an independent, family owned and operated business with a mission to create product that allows us to get outside and enjoy all nature has to offer.  Northside footwear offers the features and quality of higher-priced brands, without the high price tag.
Saving on money without giving up quality? Sign me up. My son and husband are up next for some snow boots and I am so happy that Northside offers amazing footwear not only for women, but for the whole family.
My Northside Kathmandu Snow Boots are available at Fred Meyer Stores and many other retailers in our neighborhood, and also on Amazon !!!
I saved the best for last: Northside is generously offering a pair of Northside Kathmandu Snow Boots to one of my followers!
Find out all the details about this awesome giveaway on my Instagram page! Make sure to enter and you might be the next lucky lady with cozy toes 😉 The giveaway is closed. Thank you to everyone participating!
Stay warm, friends!
xoxo,
Olga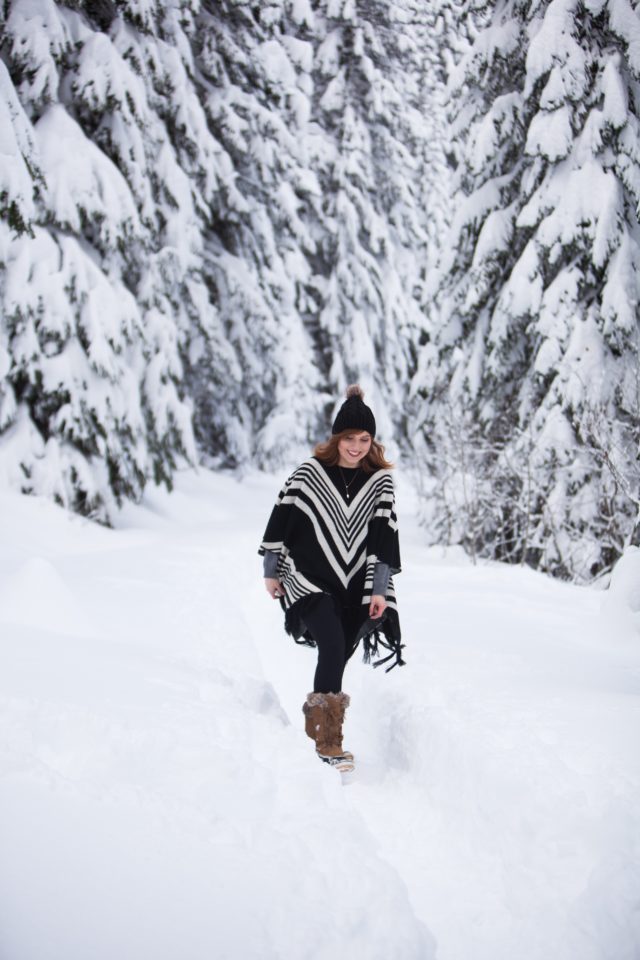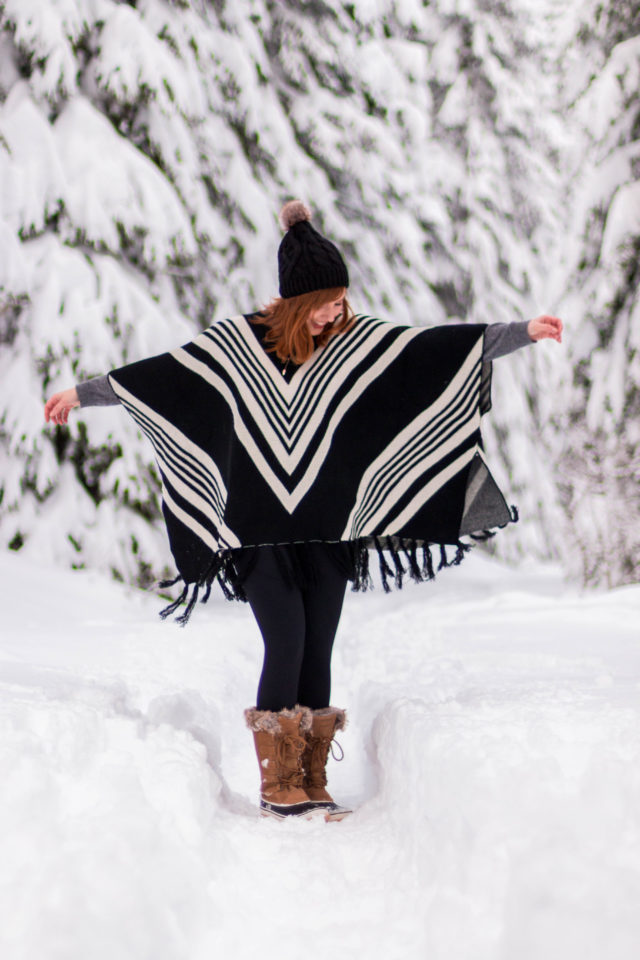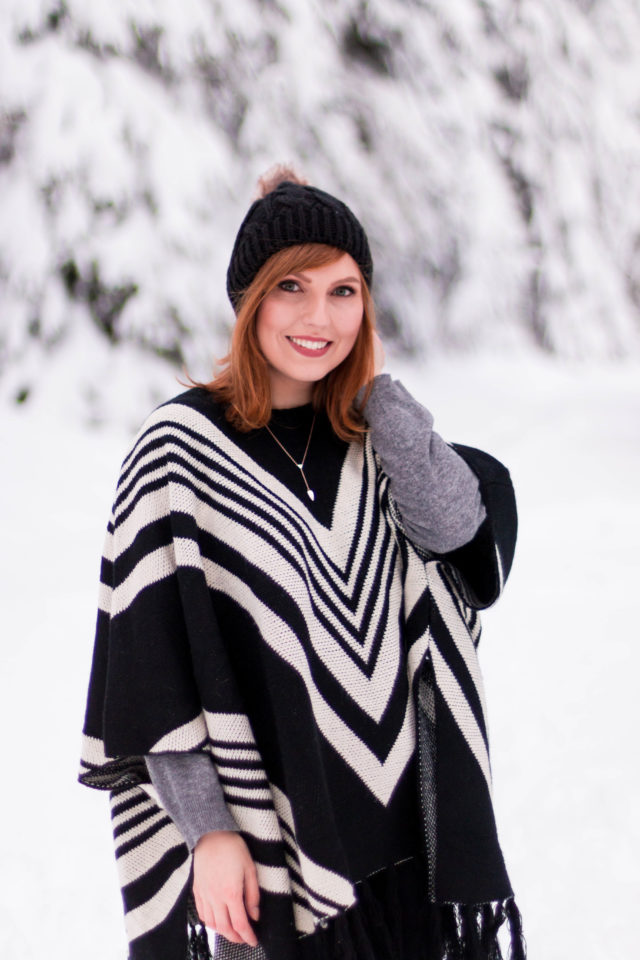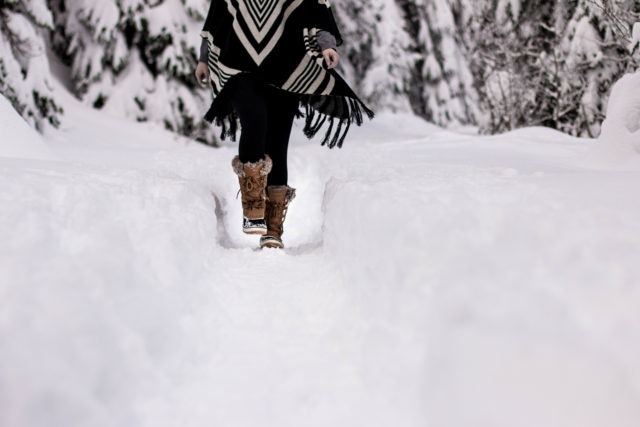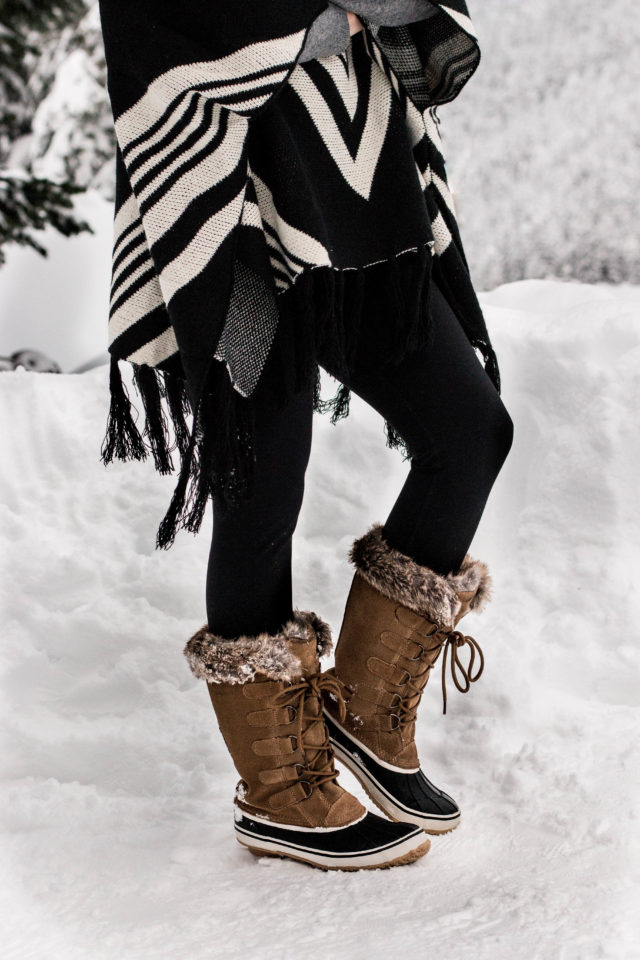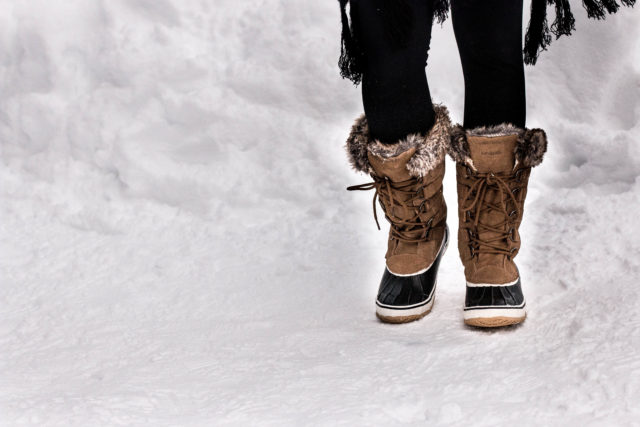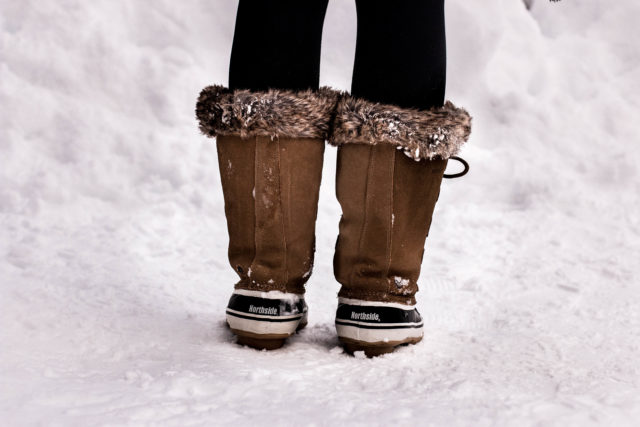 A huge thank you to Shaun Turley Photography and Victoria West Photography without who this trip wouldn't have been half as fun and beautiful!!!