One question that I always hear as a Stella & Dot stylist is about my own favorite jewelry pieces. So today I want to show you some of my all time favorite accessories that I can't live without.
I love big statement necklaces and the way they can transform even the most bland outfits. However, as they can be cumbersome to wear all day, I usually prefer delicate jewelry on the daily. Cue, my favorite delicate statement necklaces!
Just as big statement necklaces, their smaller cousins pack a big punch, but are much smaller and easier to wear. Another advantage of delicate necklaces is that they don't overpower petite ladies, and still have a great impact on the outfit.
Here I am sharing my two favorite delicate necklaces that I simply don't want to take off:
The gold plated Stone Tile Necklace with hand-set lapis stones is a stunner dressed up or down. Wear it with a neutral colored shirt for a casual look, or pair it with a royal blue lace top as I did for the biggest impact.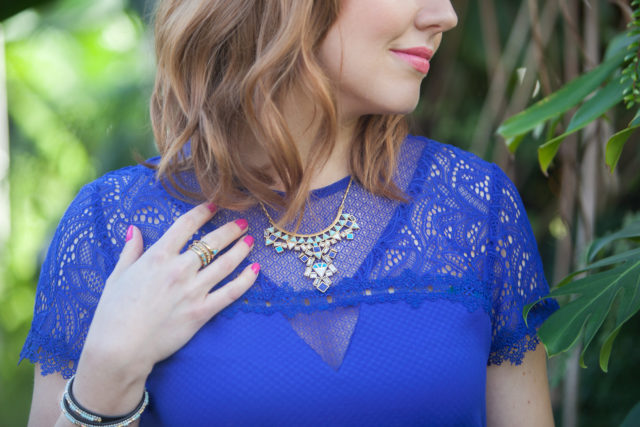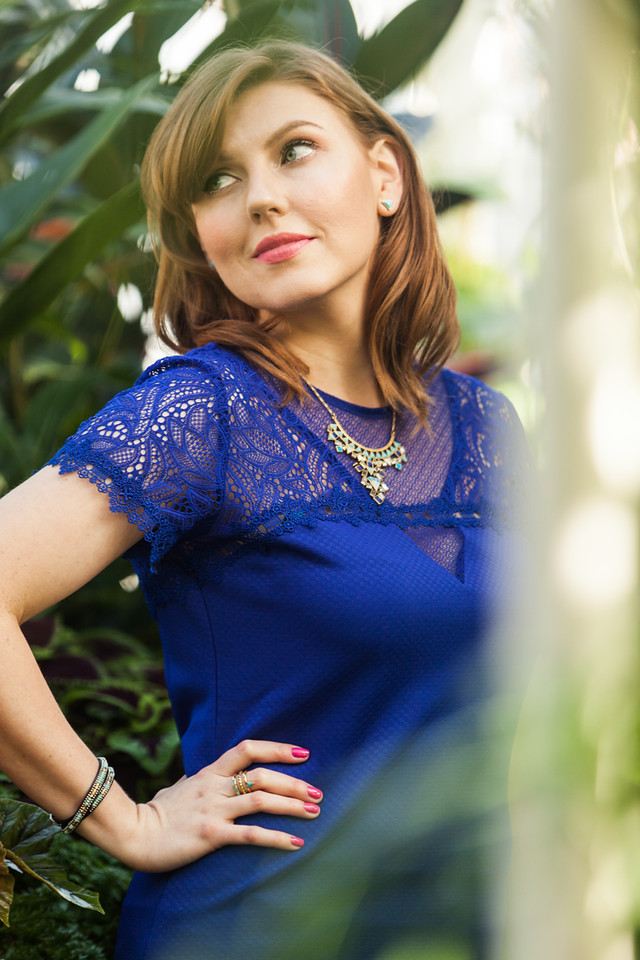 I adore how the different shades of blue complement each other, while the sparkle adds just the right amount of glam to this beauty. But my favorite part about this micro-mosaic necklace is its 2-in-1 versatility: By detaching the bottom pendant it converts into a more subtle arc necklace, and gives you even more ways to incorporate it into your wardrobe.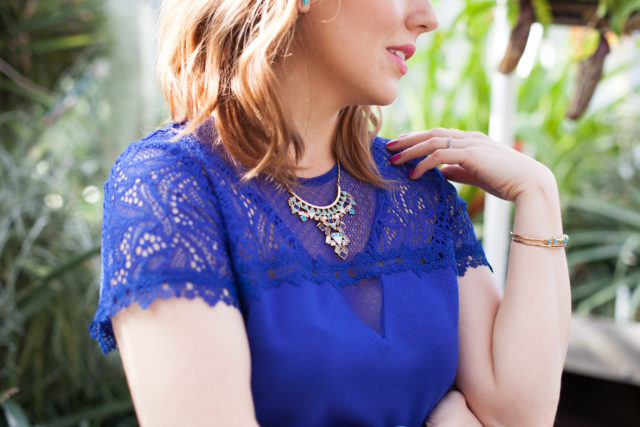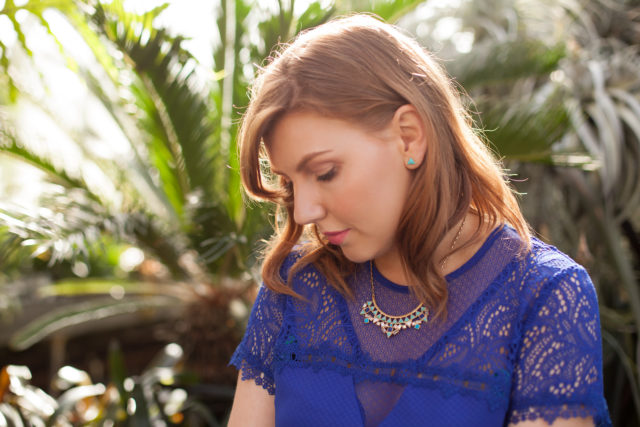 || Gold Ring: Turquoise Stacked Ring | Ear Studs: Deja Vu Stone Studs in turquoise | Gold Cuffs: Turquoise Stone Cuff and Diamante Cuff ||
The second delicate statement necklace is a silver-plated collar necklace, with the perfectly fitting name "Swag". The modern and sleek style can match a variety of  outfits, while always adding an understated elegance. A semi-precious howlite triangle shaped drop makes this show-stopper even more special.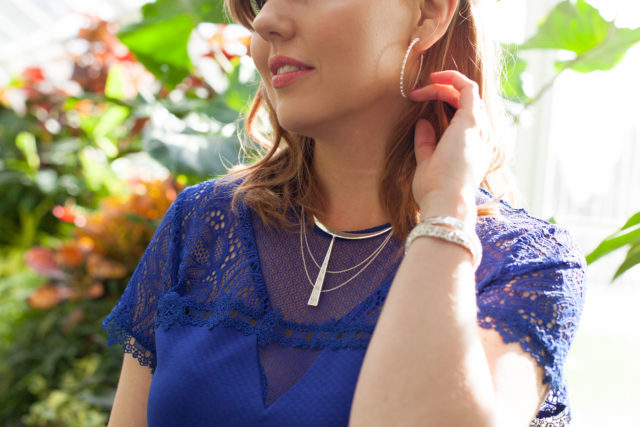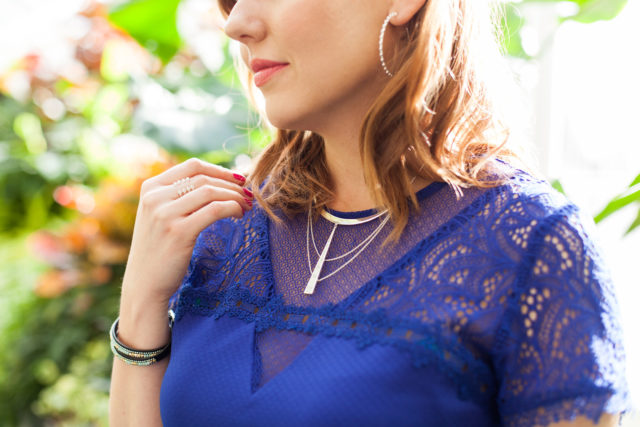 Since these necklaces are so delicate, there is little risk of "overdoing" it with accessories. Thus, I like to finish my jewelry look with silver hoop earrings and a bracelet stack, as I am sporting the "Swag" collar.
When wearing the Stone Tile necklace, I love picking up the turquoise color and match with the same color ring and studs. But, of course, it is always a chic choice to let the necklace speak on its own.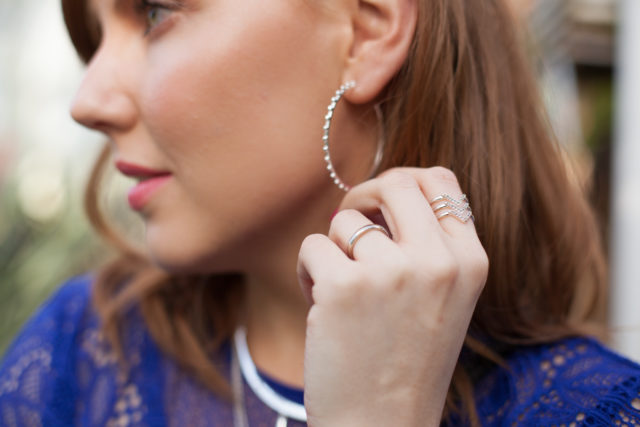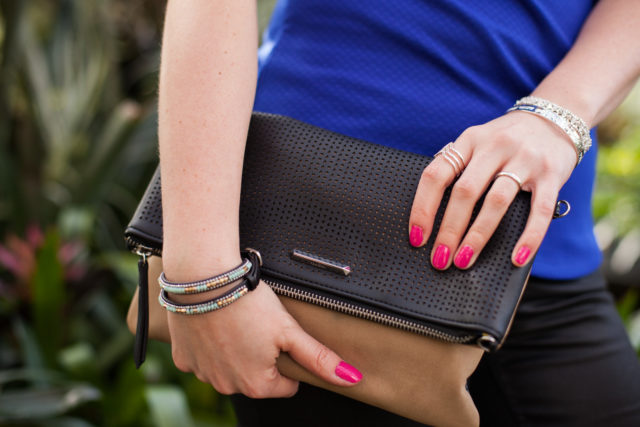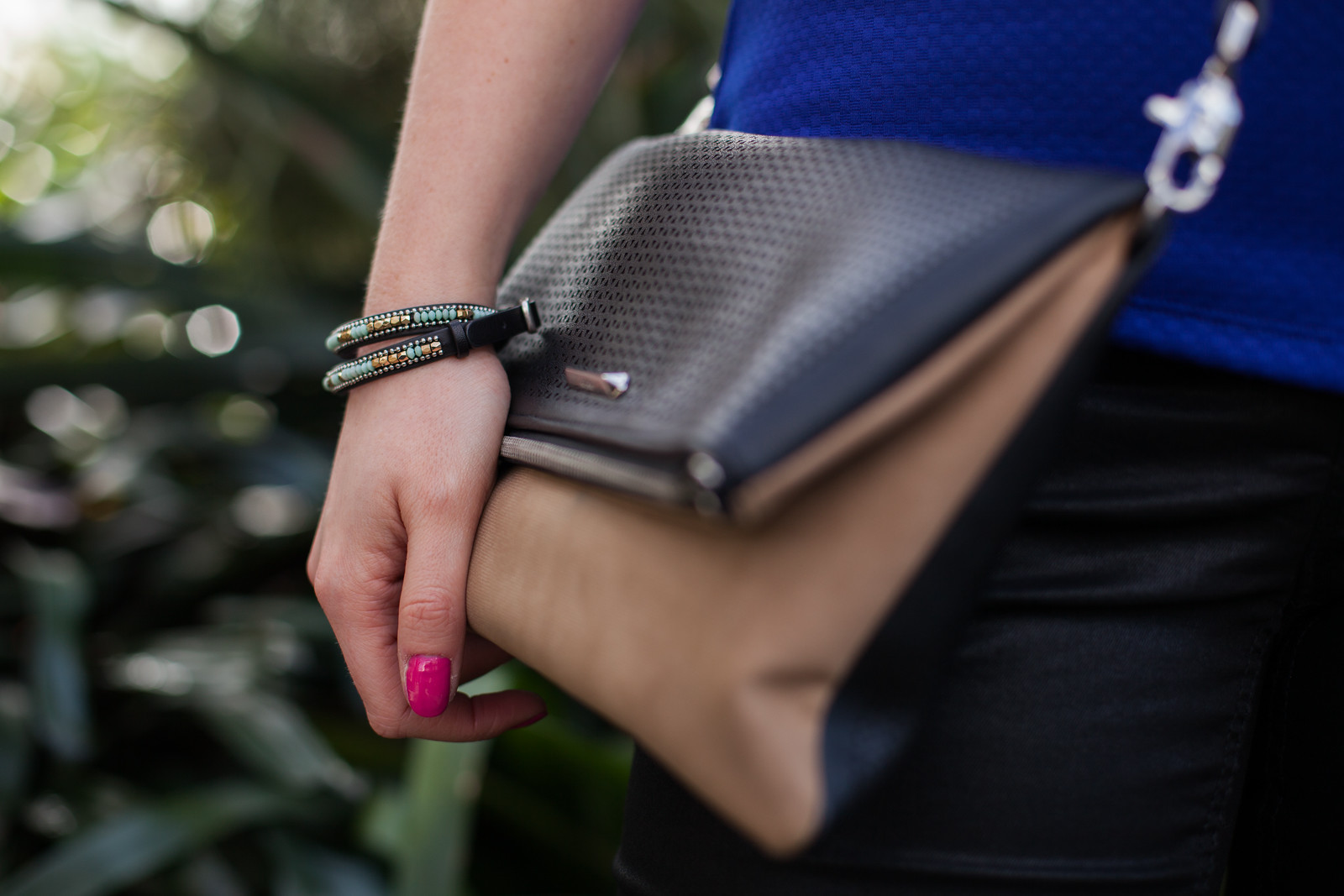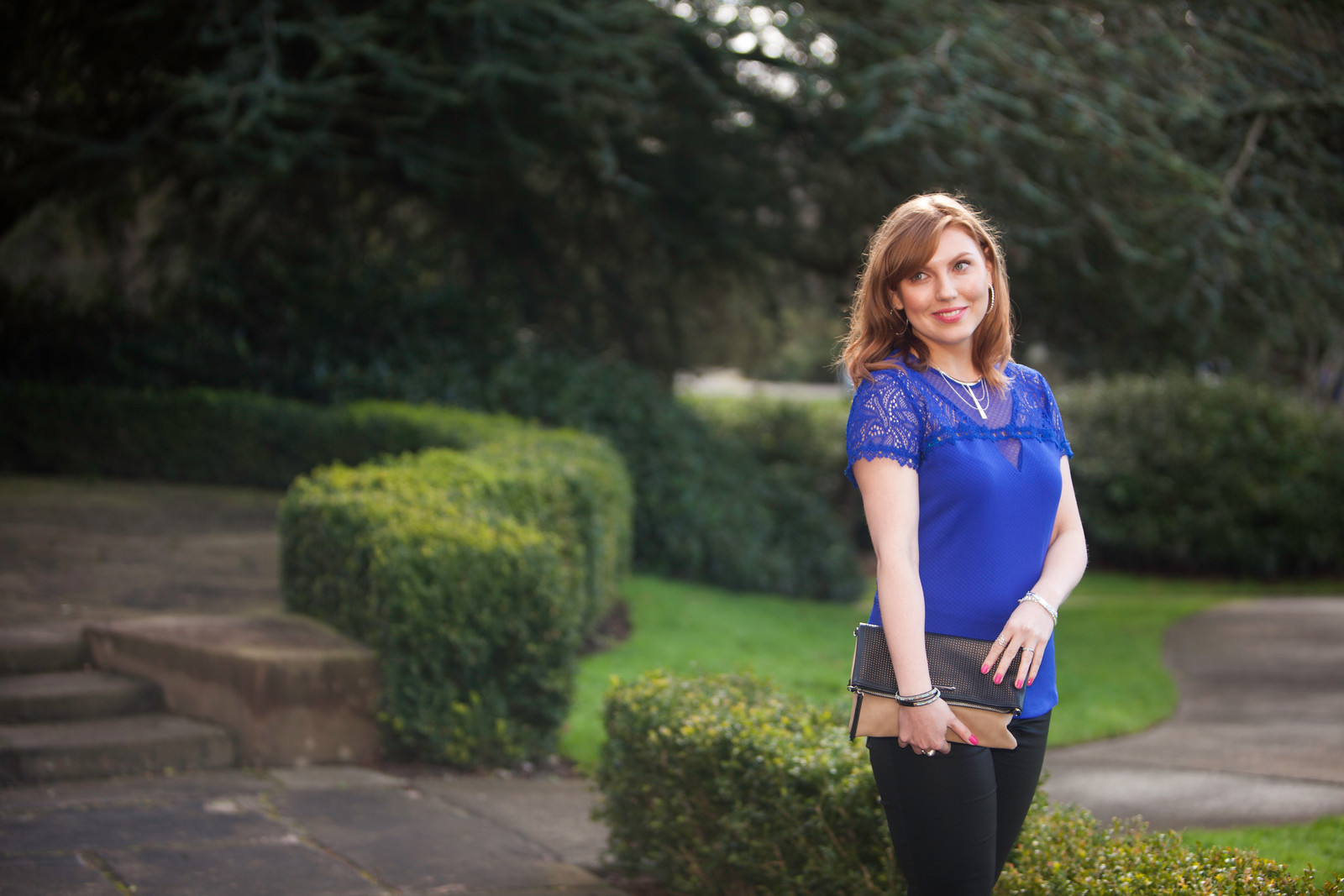 ||Silver Hoop Earrings: Stella & Dot  Isadora Hoops | Silver Ring: Pave Chevron Ring | Silver Bracelets: Arrison Stretch Bracelet and Inspiration Bangle – Blessed | Leather Wrap: Sierra Double Wrap Bracelet | Cross-Body Bag/ Clutch: Waverly Petite in black ||
All jewelry pieces and the cross body bag can be found in my Stella & Dot online shop right here and under the provided links.
For my local readers, I also offer complimentary style sessions, during which you get to try on all the goodies yourself, and even invite your girlfriends! Contact me to set up a style session in the Seattle/Tacoma/Puget Sound area.
For more styles and updates on flash sales etc., like my Facebook page www.facebook.com/stelladotolgaevans
BIG THANK YOU TO SHAUN TURLEY PHOTOGRAPHY!