It's the most wonderful time of the year… and we have a bazillion of family gatherings, work parties, and Holiday gatherings to attend. Unless it is an Ugly sweater party, the outfit choices are vast. This is one of the few times where sparkles and sequins during daytime are not frowned upon. As much fun as a glam look can be, I want to show a comfy and versatile alternative to all the red, green, and gold combos.
Black and white is a timeless classic,  but the fringe leather skirt really mixes things up. I am utterly obsessed with anything fringe right now, so this mini skirt is right up my alley! As you can see, I had a blast just twirling around in it (like a goof) and can even imagine hitting the dance floor in it.  I paired the faux leather skirt with a white oversize sweater and some black booties to make the outfit more casual and also warm, to be honest.  Of course, you could wear this skirt with a cute sparkly top or a blouse and add some high heels to make this look more evening appropriate. That is why I love this skirt so much – it is so versatile and fun!
Now, here is my favorite part: This whole outfit is under $100!!! And you can mix and match the items with everything else in your wardrobe. Looks like a win win in my book!
Enjoy the holiday season in style, dear friends!
Olga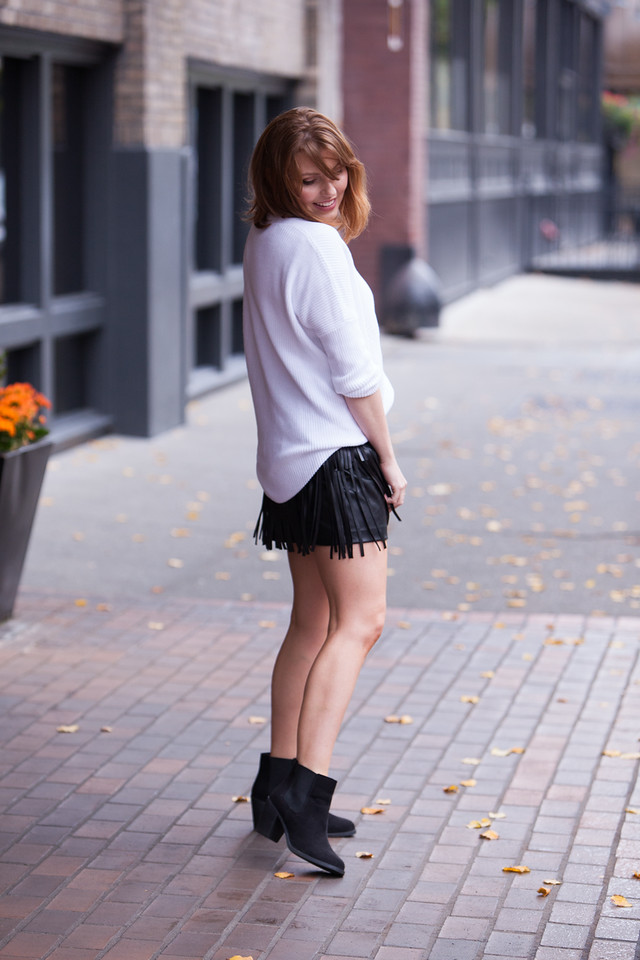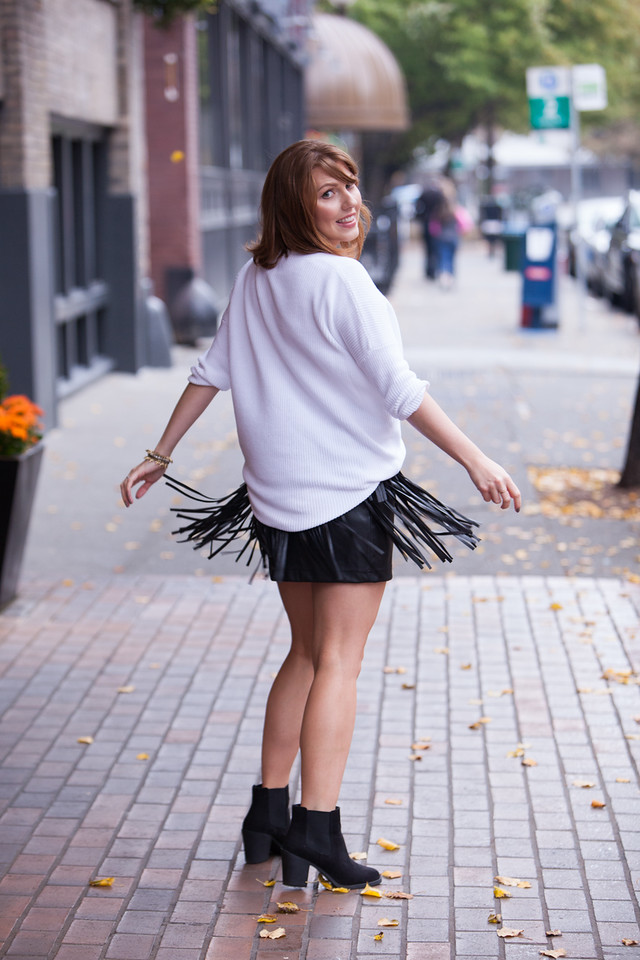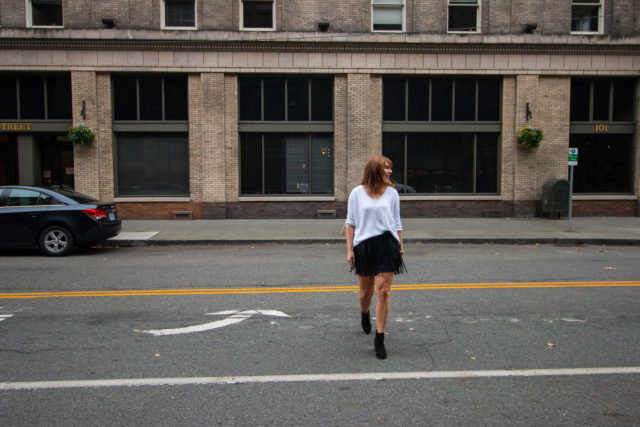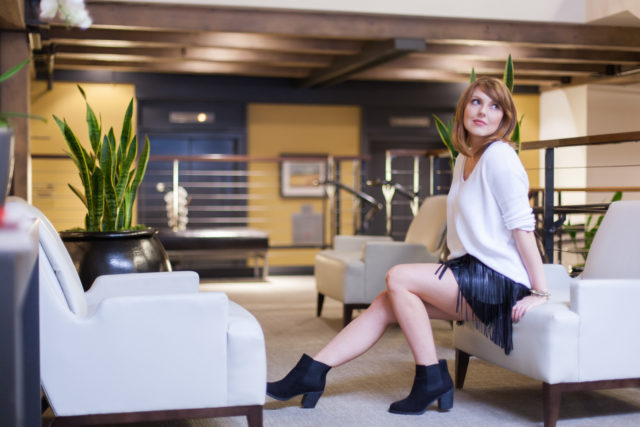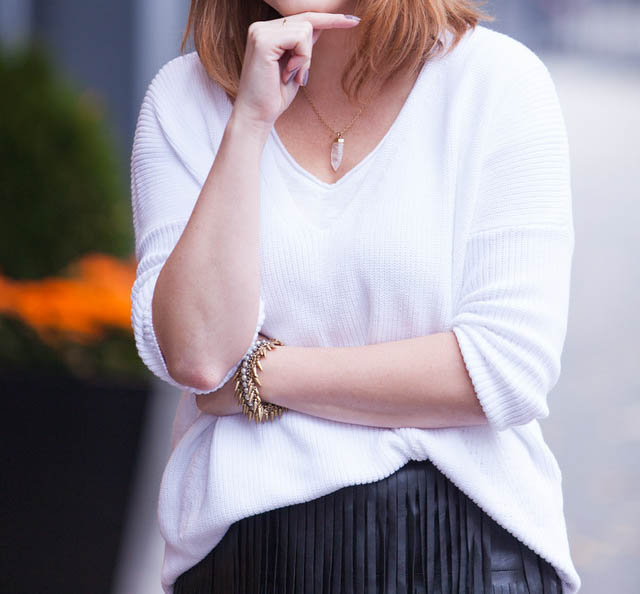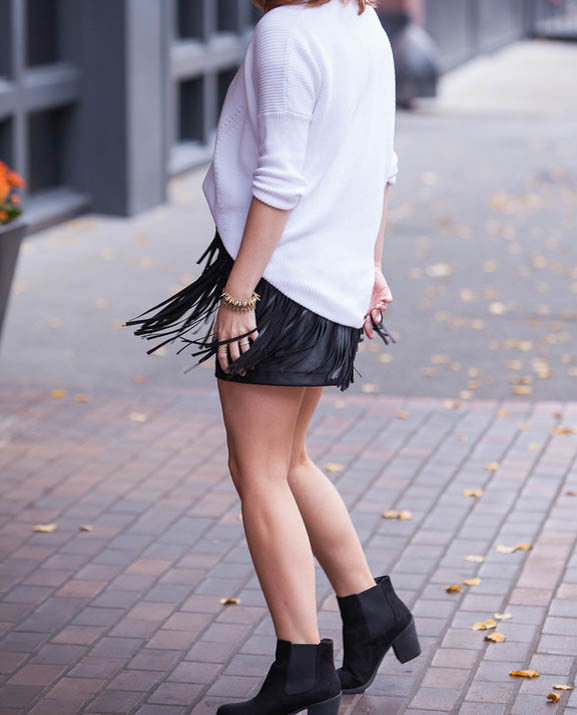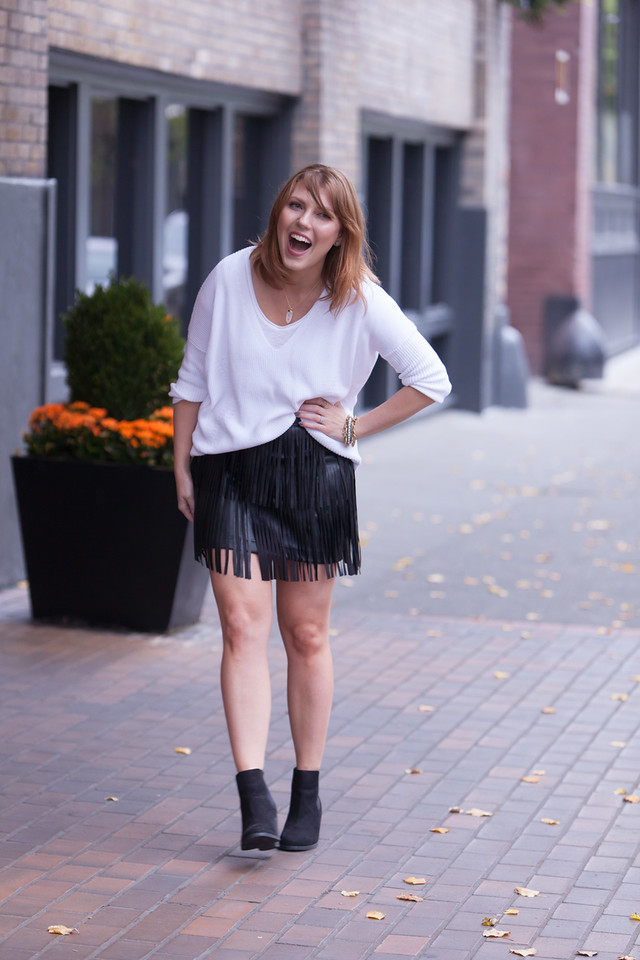 ||Sweater: Express London Tunic Sweater (on SALE right now!)|  Leather Skirt: H&M Skirt with Fringe | Booties: H&M Ankle Boots | Necklace: Stella&Dot Aria Pendant Necklace | Bracelet: Stella&Dot Jacinthe Bracelet (sold out)||