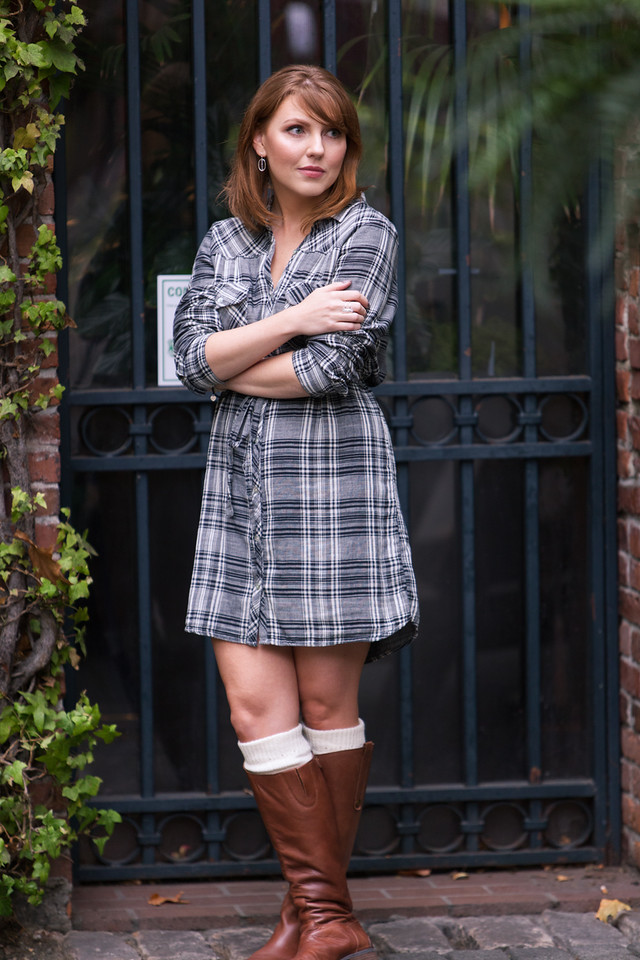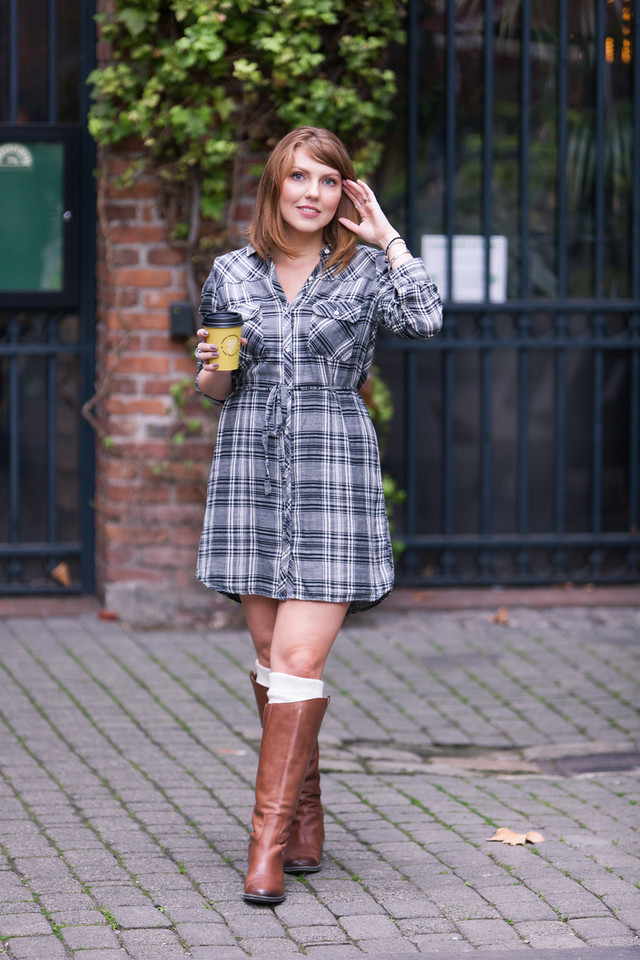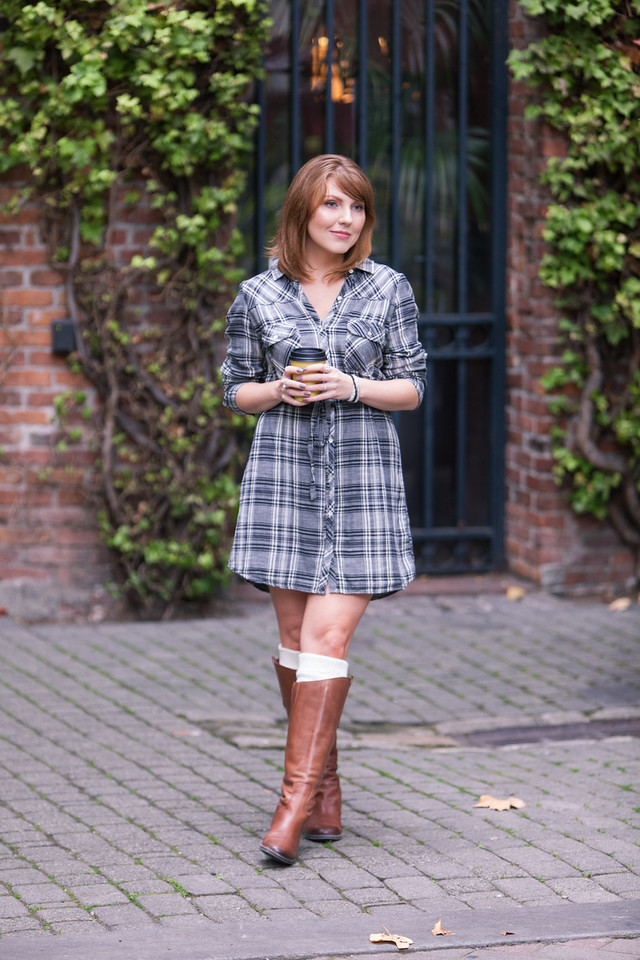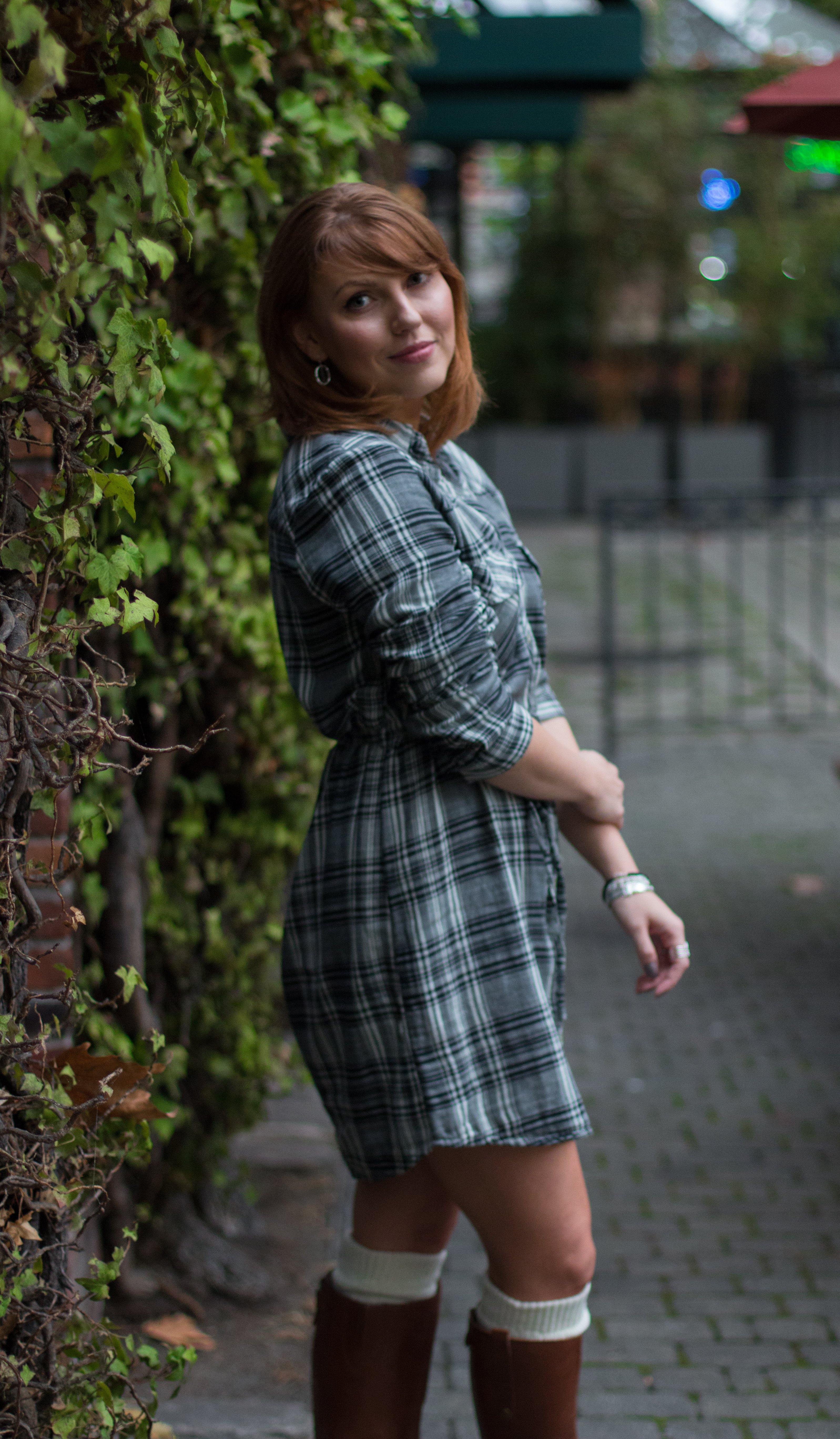 || Plaid Shirt Dress: Emerald Cuff Kensington Collection | Boots: Sam Edelman Penny Boot | Similar Jacket: Zara Biker Jacket | Similar Booties: H&M Ankle Boots | Silver Ring: Stella&Dot Rebel Ring | Silver Earrings: Emerald Cuff Kensington Collection ||
It is Wednesday morning and my alarm rings. As I am sluggishly making my way out of bed, reality sets in. Get my son out of bed, prepare breakfast, get him dressed, remind my husband where his car keys are, remember to bring this week's "show and tell", brush my son's teeth…did I even brush mine this morning? Shoot, it's already past 8?!?! And out the door we tumble.
I'm sure many of you can relate to the daily morning chaos, being a mom or not. Having 527 thoughts race through your mind at once doesn't leave much room for dressing myself as fashionable as I would like, and I end up sporting the usual mom uniform, yoga pants and an over-sized sweater. This is where Emerald Cuff saves the day. Being busy Seattle moms themselves, the ladies behind Emerald Cuff understand the struggle. Therefore, they created an online boutique with one single mission – to make it simple for incredibly busy moms and women to look and feel their best.
Instead of walking up and down crowded malls, or browsing endless online shops, Emerald Cuff does the leg work for us. The founders, Erin D., Maria, and Erin O. hand-pick fashion collections that are released monthly in limited numbers and always have the modern on-the-go woman in mind. Each collection includes an outfit item paired with an exclusive handcrafted jewelry item and a bonus style piece as a gift. All we have to do is pick a collection and it will be delivered to our front door. Can't get much easier than that!
Part of the Kensington Collection is this beautiful plaid shirt dress, which I paired with my favorite pair of boots and some knee-high socks for warmth. I felt comfortable and stylish at the same time, and plan on wearing this exact outfit to many occasions, from shopping trips to parent-teacher conferences. Also, let's take a minute to acknowledge how "Seattle" this outfit is…I can't think of any more appropriate outfit to sip your coffee in!
In order to take this dress up a notch for date night or cocktails with your gals, I added a faux leather jacket and black booties. I think it looks cute and a little bit of sexy, which is a great mix, if you ask me. This shirt dress is so incredibly versatile that I see myself wearing it on repeat this season, paired with a sweater, or even my fave staple, black leggings.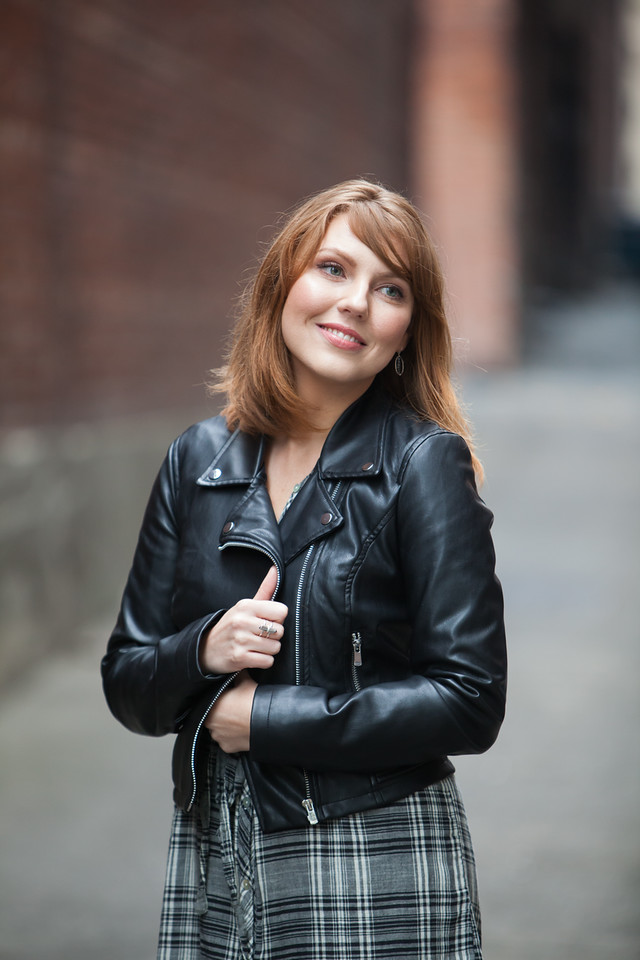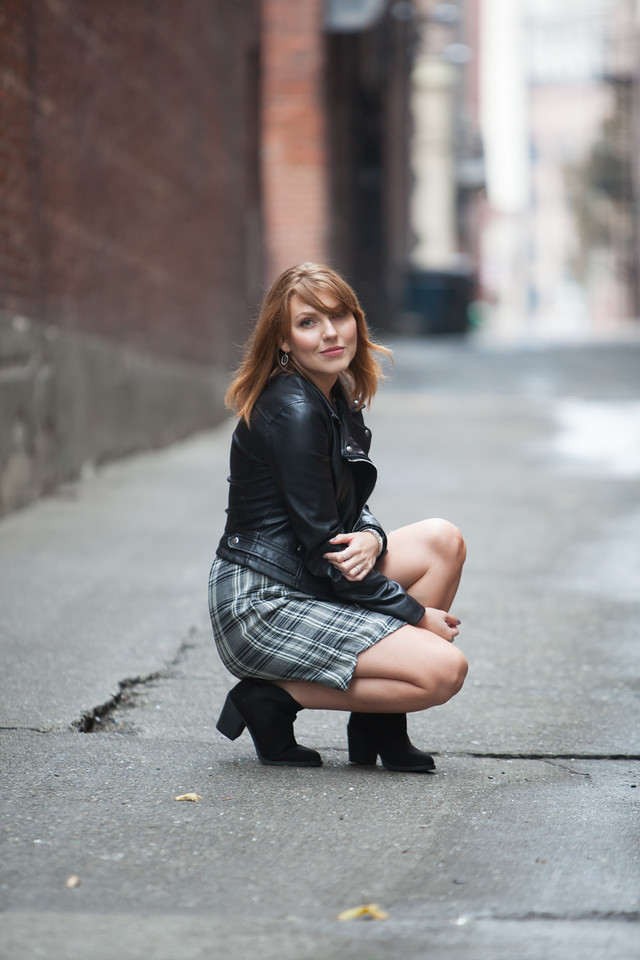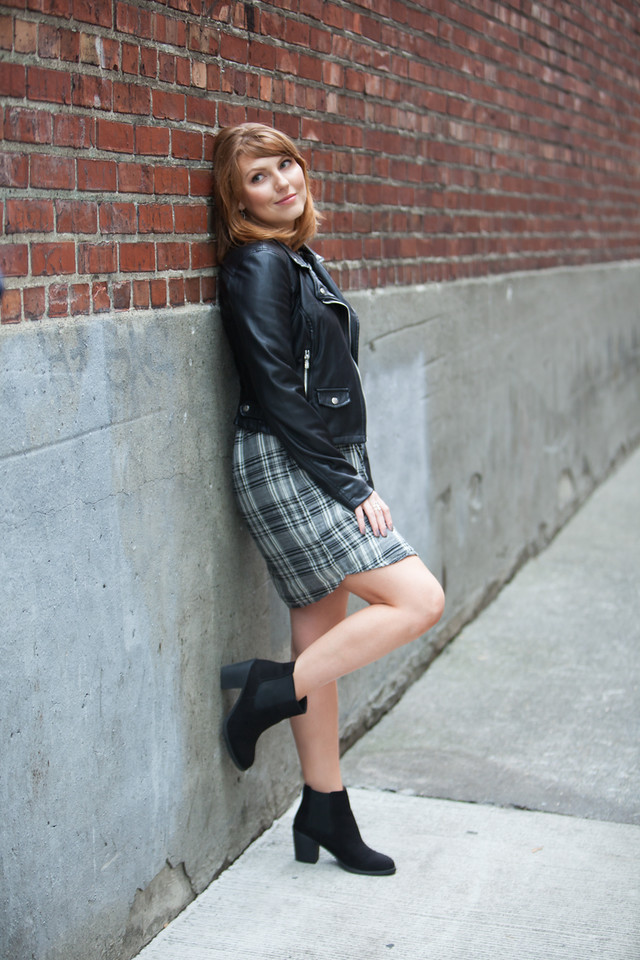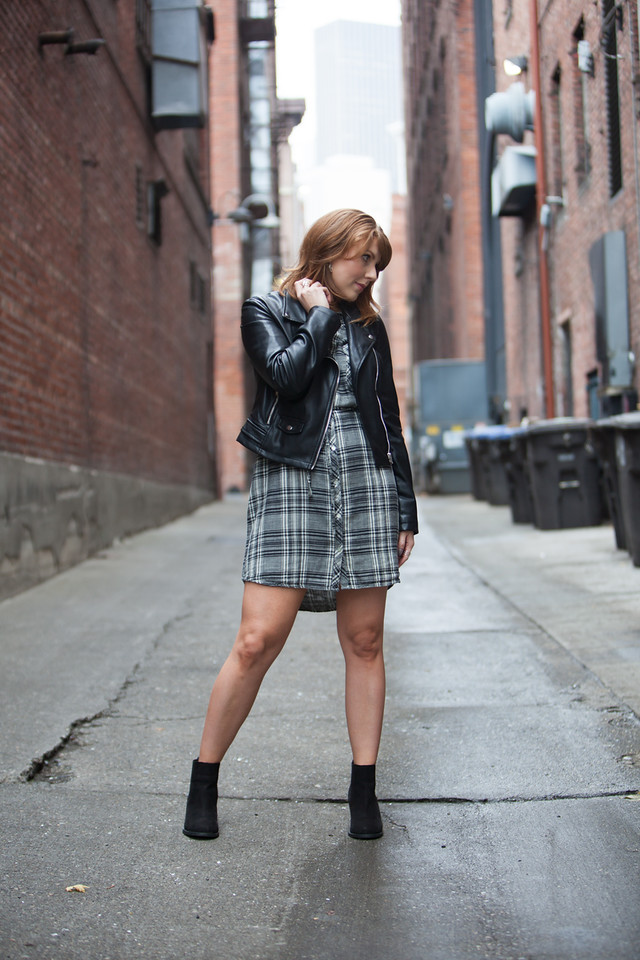 The jewelry item included in the Kensington Collection was this gorgeous pair of sterling silver earrings, and I am so smitten with them! Their beauty is obvious, but they are also feather light that I don't even notice them throughout the day. My favorite part, however, is that they were handcrafted with labradorites by Sara Preston, a jewelry designer working exclusively with Emerald Cuff. Every item in the jewelry collections is meticulously crafted with artisan materials such as real stone and gems, from her Boulder Co workshop.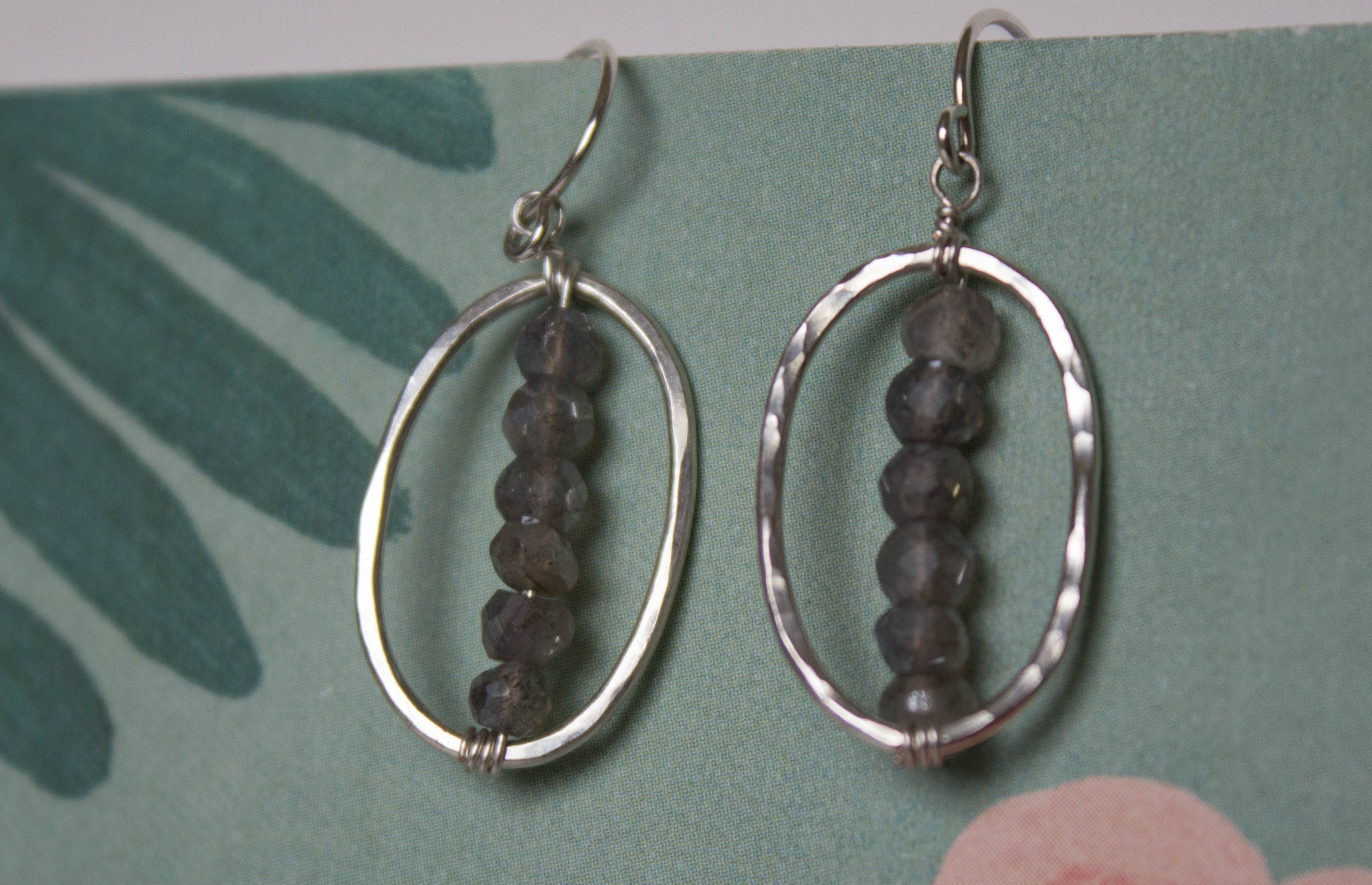 I have to mention the high quality of the clothes and jewelry I noticed, and am looking forward to wearing these pieces for a long time.
If you are a busy, stylish woman and love supporting women entrepreneurs as much as I do, give Emerald Cuff a try with this 15% discount exclusively for my readers: BLISS  The discount is valid on everything site-wide through November 23rd!
Keep calm and shop on, ladies!
xoxo,
Olga
Photo credit goes to Victoria West Photography – Thank you, thank you, thank you.
Outfit was sponsored, but opinions are 100% my own. Thank you!