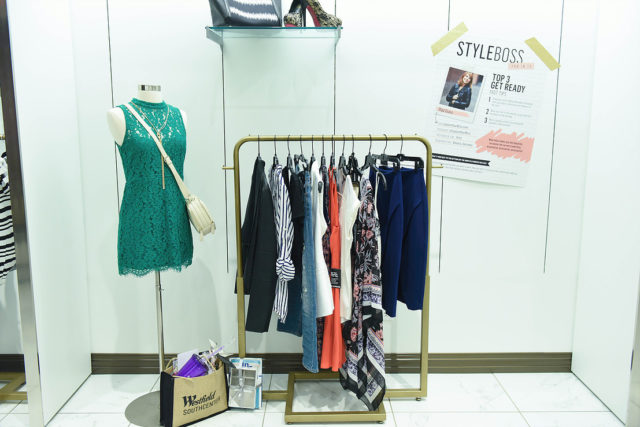 I believe everybody deserves to look and feel their best.
I believe that true style has neither age nor size limits.
I believe in the power of first impressions and to dress for the job/life you are desiring.
Let me show you how by styling you in the gorgeous Style Suites at Pacific Place in downtown Seattle and Westfield Southcenter mall in Tukwila!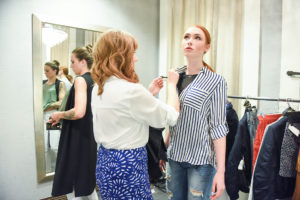 Initial Consultation: no charge – complimentary
Our first step towards a new style. I will meet you one-on-one to introduce myself and answer all of your questions. Together, we will identify your wants, needs and style goals, so I can recommend the best (and most affordable) plan of action for you. Approximately 1 hour long, by appointment only.
Shopping Buddy: $75 per hour
I create a shopping trip custom-tailored for your lifestyle and your budget. Visiting stores together I show you how to shop smart, where to splurge, and where to save. Together we will cover all the bases with your personalized list of wardrobe essentials. With my guidance, you'll end the shopping trip with great pieces that work for you and pair perfectly with your existing wardrobe! The average shopping trip is 2-3 hours. We can usually cover an entire seasonal wardrobe update in 3 hours or less. By appointment only.
Personal Styling & Travel Styling : $100 per hour
Perfect for the busy woman/man on the go with no time to shop! I will do all the legwork for you by pulling clothes from multiple stores and bringing them to your home. Try items on in the comfort of your own closet and allow me to help you make the best styling decisions and integrate your new purchases into your existing wardrobe. Without having to step one well-dressed foot in the mall, you receive a new wardrobe or a seasonal closet refresh! Must be preceded by a consultation and fit session. 
Style Session : $275 – 3 hours
Easily the most efficient, educational and enjoyable shopping experience of your life! During this private, customized shopping experience you will try on items and explore new looks from multiple retailers. Everything is preselected for you, so no combing through racks and no digging! You will discover the best colors and styles for your shape, personality and lifestyle. I will teach you how to mix-and-match items, create outfits and find your own style.
Fashionista Package : $350, 2 sessions – 4 hours
Allow me to prove that looking good doesn't have to cost a fortune. We will begin with a 1-hour in-home closet audit reviewing your current wardrobe and planning your updated look. The closet audit is followed by a 3-hour Signature Style Session targeted to budget-friendly items that will improve upon the clothing you already own and redesign you overall style. I will teach you how to accessorize, build outfits and think like a professional shopper utilizing sales, discount retailers, and bargain finds.
Wardrobe Makeover Package:  $500, 3 sessions – 6 hours
My most comprehensive and cost-effective wardrobe styling package includes an in-home Closet Audit and full inventory of your existing wardrobe, followed by a 3-hour Signature Style Session to build a complete and versatile new wardrobe including accessories. Your Style Session concludes with a 2-hour Closet Styling Session to purge unwanted items and merge the new clothing into new versatile outfits.  As a bonus I will create a digital lookbook of all your new outfit options for quick referencing.
Closet Update: $200  – 2 hours
This package includes a 2-hour Closet Audit and purge session to get rid of the outdated, unflattering items that are taking up space and holding you back. I will reorganize your "keepers" and help you maximize the style potential in your wardrobe. Together we will discover great outfits in your own closet you didn't even know you owned! (Donating and disposing of your unwanted clothes is included!)
Virtual Styling: $50 per hour
No matter where you are located, I can help you with your fashion and style needs! May it be a seasonal wardrobe update, clothes for an upcoming interview or a special occasion, I can create the perfect outfits for you, online, via Skype or WhatsApp.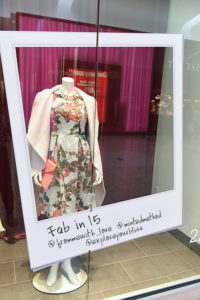 Not sure which style experience is right for you? That's okay! I'd be happy to advise or even customize something for you! Personalized Gift Certificates are also available for the lasting gift of style!
Let's get started by filling out the form below!
For more info and to book an appointment call 206.349.3401 or go to www.StyledSeattle.com