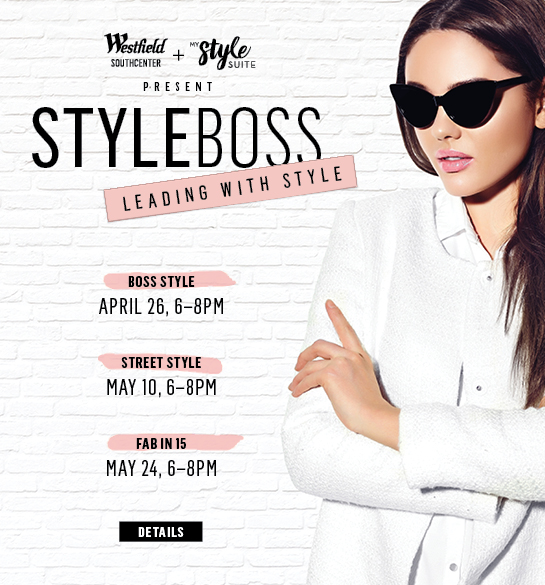 I am excited to tell you about this fun event that is celebrating women and showcasing personal style – a collaboration of Westfield Southcenter, My Style Suite and Gossip & Glamour ! A series of three events will take place between April 26th and May 24th featuring a panel discussion with local style bloggers and curated fashion advice – and the first event is tonight!
Every event will have its own focus with fashion presentations and style bloggers sharing their tips with you. And I am very honored that I was chosen to be a panelist for the Fab in 15 Style Boss Series!!! To make things even better, I have a promo code for you that takes $5 off your ticket price: VIP
Get your tickets here
I can't wait to share my tips with you on how to look and feel great when you are short on time! We will learn how to make the most of our time when getting ready and will explore must-haves for our closets and bathroom vanities.
Also, a portion of each event's proceeds will be donated to Dress for Success Seattle to help women reach economic empowerment through a working wardrobe. All events will take place at My Style Suite at Westfield Southcenter located on level one in between Nordstrom and Macys. (Please note: All events are 21+)
And it would not be a fashion event without LIGHT BITES, EXCLUSIVE OFFERS, SWAG BAGS & MORE!!!
Can't wait to see you there!
xoxo,
Olga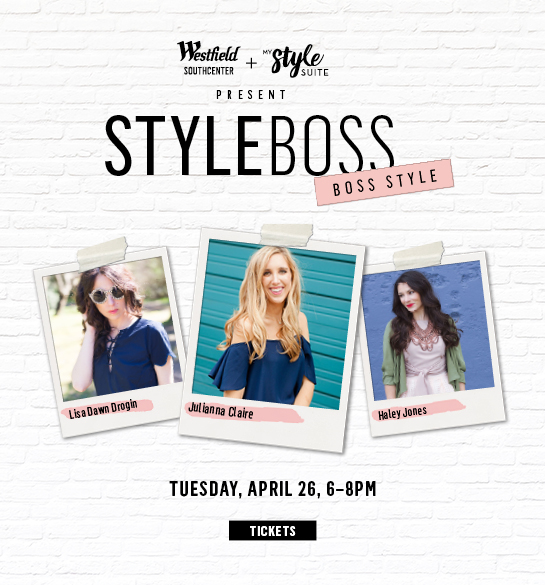 Style Boss – April 26th from 6-8pm
Learn insider beauty and fashion secrets to help you get ahead in the workplace. Featured influencers will participate in a fashion presentation and share their best tips for creating a stylish, yet work-appropriate wardrobe. Stylist Darcy Camden of My Style Suite will moderate the panel discussion and explore must-have pieces every Style Boss should own. This is a benefit event for Dress for Success Seattle. Get Tickets here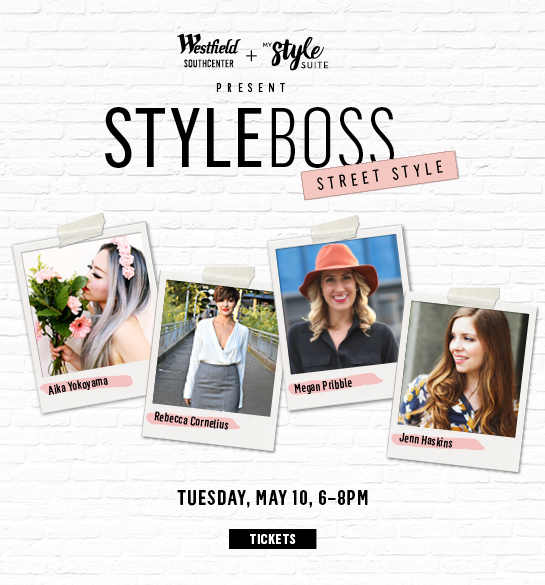 Street Style – May 10th from 6-8pm
Explore street style through the eyes of our featured influencers and get a behind-the-scenes look at what it takes the capture the perfect shot. Guests will enjoy a street style runway show and panel discussion with featured bloggers moderated by stylist Darcy Camden. Get Tickets here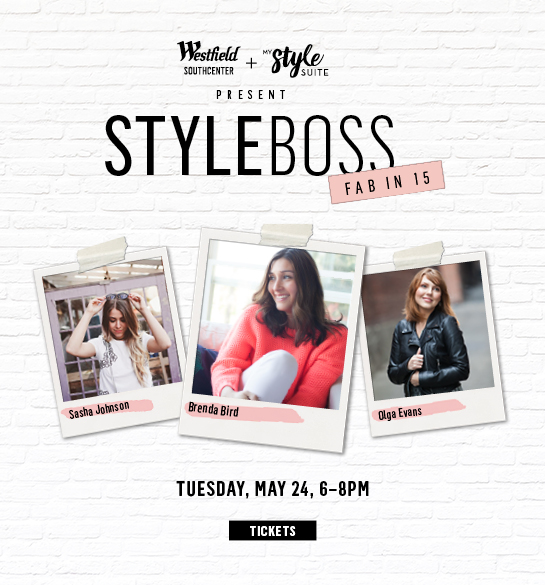 Fab in 15 – May 24th from 6-8pm
Are you short on time? Do you need to get out the door in 15-minutes or less? Join Darcy Camden of My Style Suite along with featured style bloggers from around the city for a fashion presentation showcasing style secrets on how to look fabulous fast including hair, make-up, beauty and fashion. We'll show you easy ways to instantly pull together a perfectly polished look.